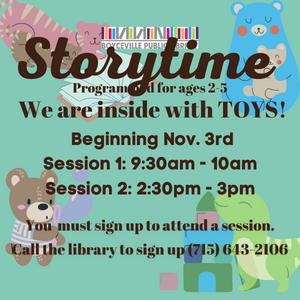 Wednesdays at 9:30am and 2pm
Storytime is returning to the back room of the library! Our capacity is limited please email boycevillepl@boycevillelibrary.org or call (715) 643-2106 to sign up for either the first or second session. Both sessions have the same content. Masks are recommended. If you are not feeling well, please stay home.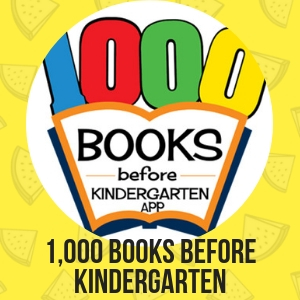 1,000 Books Before Kindergarten
Sign up and keep track of the books you've read to your child. Bring the folder back after every 100 books read for a free book and another set of pages for your folder.
After finishing 1000 books your child will have received 10 books of their very own along with and awesome jumpstart on success in school.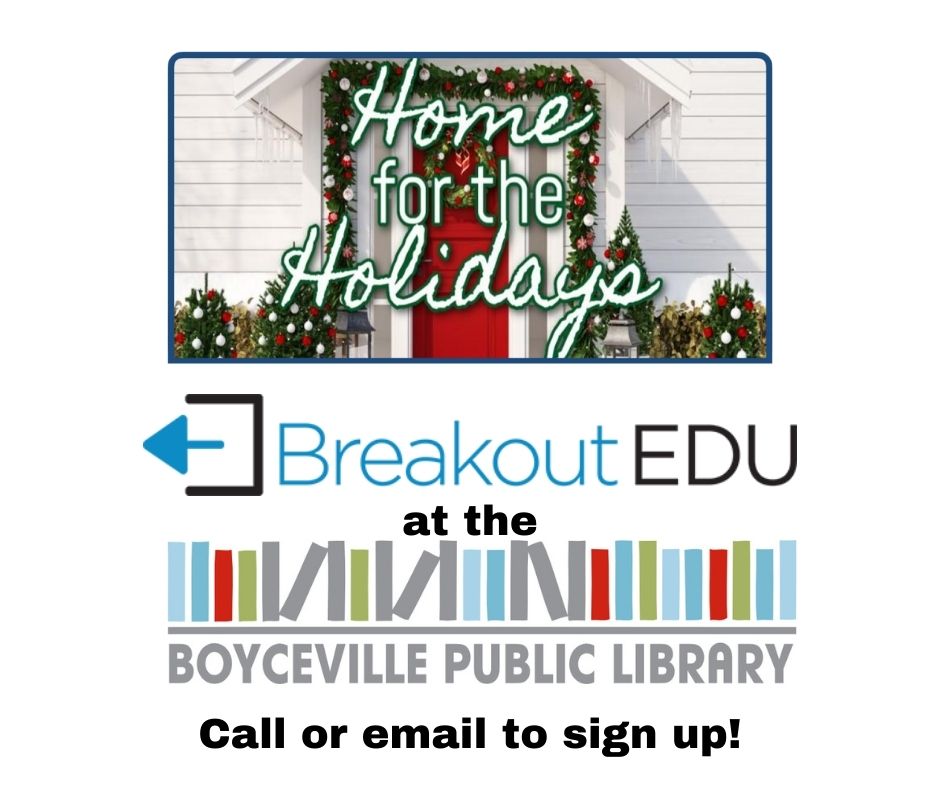 December Breakout EDU
Come to the library and test your puzzle solving skills to Breakout of our December Challenge titled "Home for the Holidays!"
Call or email the library to sign up.
715-643-2106
email boycevillelibrary.org